Togus Expanded Parking Lots & New Heli Pad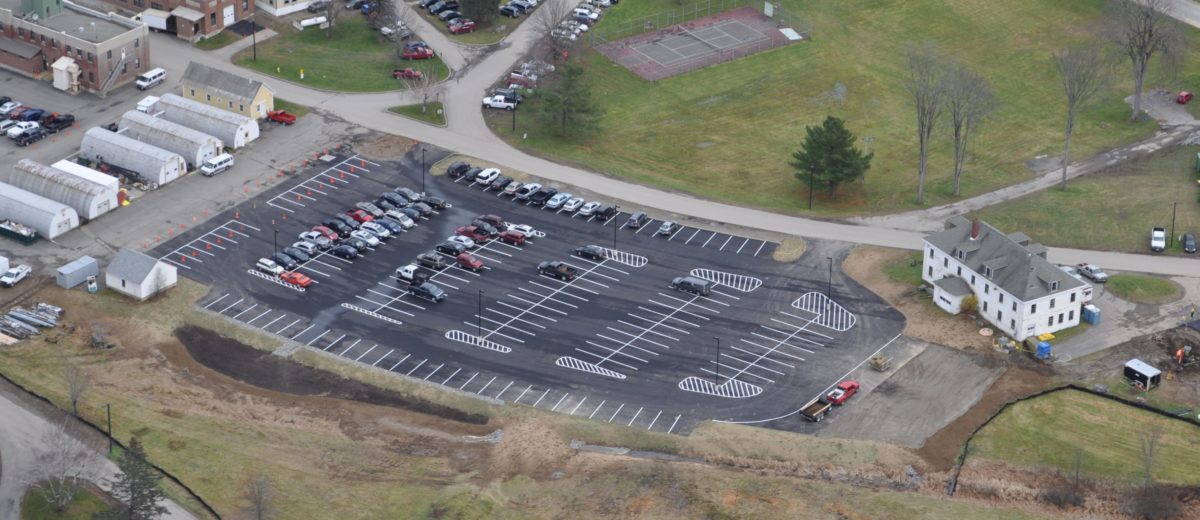 Work consisted of replacing the KC-135 taxiway between the hangar and the flight
line for Maine Air National Guard 101st Refueling Wing, known as the Maineiacs.
This included the construction of a helicopter pad and installation of four new
retention ponds for storm water runoff, under-drain and riprap. Additionally, five
new parking areas were constructed including 2,000 linear ft. of concrete sidewalks,
curbs and handicap parking spaces. A supplemental contract was added for
loaming and seeding of the areas surrounding the parking lots and helipad plus
planting in the retention ponds.
Project Details
Loamed and seeded 12,000 sq. ft.
8,900 cubic yards of excavation
3,000 linear ft. of 6″ under drain
9,000 cubic yards of gravel
Excavation and backfill for conduit and light pole bases
Paving
New sidewalks and curbing was installed by Dirigo Slipform
Storm Drain Retention Ponds
Planted 100 shrubs and trees
Lander Group received an outstanding performance on this project. Due to environmental concerns the project was initially delayed. Despite this set-back all concerns were addressed and through creative solutions we were able to complete
Company: Lander Group, LLC
Owner: Veteran Administration
Year: 2011
Location: Togus VA Medical Center, Augusta, ME